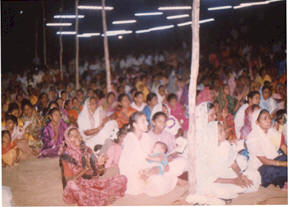 From Darkness to Light
GPS Ministry Photo album
---
Bro. P. Stephen Prasad
Post Box No-24
Gajuwaka, Visakhapatnam
A.P South India Pin: 530012

gps_ministry (at) myway.com
Phone: 91-9848208064
When sending money by Western Union:
Please send to P.k.Prasad or Gospel to the Perishing Souls Ministry. Thank you.
Spiritual & Social Activities

a) 24 hours prayer cell:

Prayer requests are accepted round the clock, and fasting prayers are done here till the need is fulfilled. subsequently replies are sent to them.

b) Evangelical activities

1) Gospel campaigns & crusades are conducted in both the urban and rural churches.

2) Establish & support churches in remote villages

3) Training evangelists, pastors, and bible workers and support them to some extent.

4) Training youth for gospel campaigns, and also for the distributing of tracts and bibles.

c) Social activities
Hospital ministry

Providing food to the poor & needy children and widows

Distributing special gifts, food and clothes to the poor & needy.
d) Our need
Providing food, education & shelter to the poor & needy.

To construct hospitals for the poor & needy.

Plantation of churches & worship centers.

To construct old age homes and residential schools.

To construct widow homes.

Day care centers.

To provide vehicles for outreach gospel workers.
We, Gospel to the Perishing Souls Ministries make this appeal whole-heartedly please pray fervently and remember us in your love & compassion. please write to us so that the lord Jesus Christ may lead you to extend your generous help to us for one of the above programs will be fulfilled.
With great love and respect,
Pastor Stephen Prasad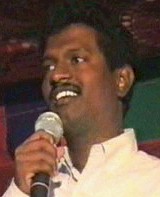 Pastor p. Stephen Prasad, pastor, evangelist and founder of "Gospel to the Perishing Souls Ministry"

Vision proposal
Provide medical care

Build new orphanage

Build nursing homes.

Build and maintain a bible college and vocational college.

Plant a church
The need is very great as you can see but it is not impossible, we start with one building at a time. We must get them off the streets and into a place of love.

Statement of belief
We firmly believe that the bible is the written word of god. . We believe in the name of the father, son and Holy Spirit as trinity in the world. We believe after death, eternal life begins with the lord Jesus Christ in his kingdom. We believe in the name of lord Jesus Christ who has been having authority in that name. . We believe in the second coming of lord Jesus Christ.

Our commitment
We proclaim Jesus Christ as redeemer of all mankind and our main goal is:
To proclaim the word of God to the unreached areas of India.

We are committed to making disciples from this country

As ambassadors for Christ. 2 cor. 5: 20

"Go ye therefore, and teach all nations baptizing them in the name of the father, and of the son, and of the holy ghost. Matt. 28: 19"

We firmly believe in giving alms & caring for the poor, sick, homeless and oppressed people in our society.
Vision Gospel to the Perishing Souls Ministry, is a spirit filled body of Christ with a commission from god to produce life in our city, state, nation and world. Pastor Stephen Prasad attained the vision in the year 1997 with doctrinal slandered in India and committed to full time ministry and choose to serve the lord Jesus Christ in places that were never reached with the gospel.

Socio economic status:
Poverty is the main key factor in deciding the social status of this project area people, who are predominantly recruited as land laborers, wood cutters, housemaids, and illiterates and due to their educational status, who eventually cannot bargain for a better deal. Cultivation is the main occupation and hence incidence of crop failures due to inclement natural calamities is commonly experienced. so the assured income from this employment is very meager and they turn as bonded laborers and social evil 'poverty' prevails in their families

Preamble of the ministry
Rev. p. Stephen Prasad is the founder & president of a Christ centered non-profitable ministry, which has been dedicating its unblemished services in the disciplines of gospel & social activities in Visakhapatnam, a prominent industrial & commercial city in the southern part of India since its assumption in 1995 without caste, creed and religion.
Rev. p. Stephen Prasad, the youngest son of poor Hindu devote parents, was saved by the lord Jesus Christ and he made it his profession to preach the word of god to the unsaved people in costal & agency areas of the Andhra & Orissa states in India. his basic principles are such as "preach, serve, counsel & love which are to be attained them with the active participation, cooperation of like minded friends & believers who should bear & share them by their prayers & amenable support in order to uplift the oppressed people of these tribal areas. the best way to reach a man's heart is through his stomach only, which is a very apt statement. The various kinds of physical & mental torture during the early stage of his life prompted him to take up the torch to kindle the lives of these downtrodden people in his ministry.

Salient features of the ministry
This association has been managing nearly 275 churches with the associate with the pwa in the 5 districts of Visakhapatnam, Vizayanagram, Sreekakulam, East Godavari, West Godavari and tribal belts. the ministries main intention/preamble is to raise new believers from different communities and bring them to the feet of the lord Jesus Christ, to train them spiritually and send them as pastors/evangelists to propagate the gospel to the unreached people among the tribal areas.